In-House Concierge Services
Proudly serving Tarzana, Agoura Hills and Los Angeles County
We understand that often times it may be difficult for patients to travel to Primary Care Sports Medicine. Whether it may be due to a lack of transportation, difficulty with ambulation, or simply lack of time, we understand that life can often get in the way of obtaining appropriate and timely medical care. For this reason, Primary Care Sports Medicine is now offering in-home services for a variety of musculoskeletal conditions, injuries, and procedures.
Meet Dr. Joseph Luftman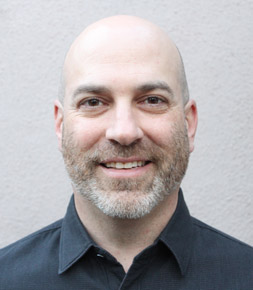 PCSM is committed to providing comprehensive medical care in the comfort of your own home. Our on-call physician, Dr. Joseph Luftman, will travel to your home, with all necessarily equipment and supplies, including a portable ultrasound, injectable medications, durable medical devices, and a prescription pad. A full history and examination will be performed. Based on the findings, Dr. Luftman will determine the best line of treatment and perform any procedure in the convenience of your own home.
Dr. Joseph Luftman is a graduate of the USC School of Medicine in 1996 and completed his Family Medicine residency at the Kaiser Permanente, Los Angeles Medical Center, followed by a two-year Sports Medicine fellowship at the UCLA Geffen School of Medicine. He served as a clinician and instructor in Family and Sports Medicine at Kaiser Permanente, Los Angeles Medical Center for more than a decade. Joseph was also very active as an academician, serving as both Assistant Program Director for the Kaiser Los Angeles Family Medicine Residency Program and Program Director for the Kaiser Los Angeles Sports Medicine Fellowship Program during his tenure there.
Academically Joseph currently holds a position as an Associate Professor in the Department of Family Medicine at the UCLA Geffen School of Medicine. Administratively, Dr. Luftman was instrumental in establishing non-operative Sports Medicine as a newly recognized specialty within KP, and served as inaugural Chair of the Kaiser Regional Sports Medicine Committee for 5 years, overseeing clinical operations throughout Kaiser Southern California and leading an innovative business case for redesign of musculoskeletal services. Since leaving Kaiser Permanente, Dr. Luftman has been a Medical Director at Cigna Healthcare, Glendale, CA and is Co-founder and CEO of mPortent Biodata, Inc., a medical software startup company.
House Call Hours
(last appointment scheduled 1 hour before close)
Monday: 9:00am – 3:00pm
Tuesday: 8:30am – 9:30pm
Wednesday: 9:00am – 2:00pm
Thursday: 8:30am – 9:30pm
Friday: 9:00am – 2:00pm
Limited areas served. For more information on PCSM's in-home concierge services, or to make a house call appointment, please call our office at (818) 501-7276.