Sports Physicals
Proudly serving Tarzana, Agoura Hills and Los Angeles County
Participants in school sports teams are required to complete a pre-participation physical examination, also called a sports physical, to ensure the athlete is healthy to participate in sports or athletic activities.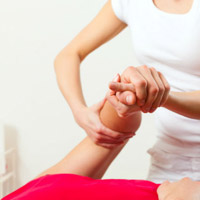 Sports physicals consist of a full medical and family history as well as a complete physical examination. This allows a physician to identify any conditions that might affect an athlete's performance or potentially injure the athlete in a game. The goal of a sports physical is to assess an athletes current health and overall well-being and to evaluate for any possible risk of injury. If the patients' medical history bears no risk of injury, and he/she demonstrates appropriate health conditions, the athlete will be cleared for full participation in sports.
Most schools provide athletes with a sports physical form to be completed by the doctor. For added patient convenience, and to be seen in a timely manner, please complete the patient history form prior to the visit. This covers questions regarding family history, the athletes past medical history, previous injuries, hospitalizations, surgeries, as well as any medications the athlete is taking. If your school did not provide you with a sports physical form, we will provide one and complete it for you during the examination.