Patient Nutrition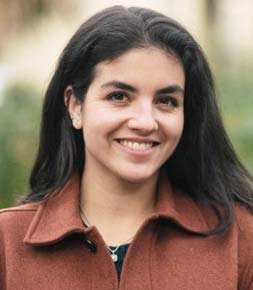 Samara Roman-Holba, MS, EdM, RDN, LD, CD
PNW Nutrition and Recovery | Eating Disorder and Sports Nutrition
I am a Registered Dietitian Nutritionist licensed in Oregon and Washington. I work primarily with teens and adults pursuing eating disorder recovery, athletes wanting to improve their performance and relationship with food, and those who want to find peace with food and their bodies.
I previously worked in residential eating disorder treatment and moved to outpatient care then private practice in order to pursue deeper connections with my clients so I could support them long-term. As a college athlete I saw the benefits of my own recovery on my wellbeing and performance. I became determined to become a dietitian who could provide the same guidance and support that had helped me. I'm passionate about helping others navigate the pressures of diet culture and learning to nourish themselves intuitively. I continue to run competitively and love helping athletes get the most enjoyment and success out of their sport.
My Approach
I work with teens and adults to assist in their recovery from eating disorders and help them cultivate positive, long-term eating habits. I also work with athletes of all ages who want to learn how to nourish their bodies to be able to pursue success and longevity in their sport.
My work is aligned with Health at Every Size® and Intuitive Eating and I take a non-diet approach to nutrition therapy, while helping clients work towards body neutrality or body positivity. In my work with teens, I provide support and guidance as teens learn to advocate for themselves and find autonomy in taking care of themselves. I also aim to provide a safe space for LGBTQ+ clients with eating disorders, including those wanting to explore the impact of their identity on their relationship with food and their bodies. I believe individuals of all body sizes, gender identities and gender expressions, sexual orientations, abilities, race, and ethnicities deserve supportive care.
For more information or to schedule, please visit pnwnutritionandrecovery.com