Meet Our Providers & Team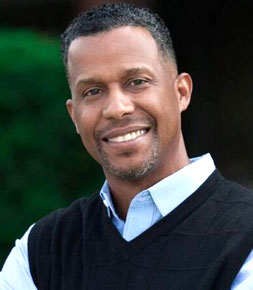 Byron Patterson, M.D.
Physician | CEO of Primary Care Sports Medicine
Dr. Byron Patterson is a primary care sports medicine physician who specializes in non-surgical intervention of patients dealing with injuries ranging from acute such as concussion and fracture care-to chronic conditions such as OA and tendinopathies. His goal is to get patients and athletes back to their active lifestyles quickly and as safely as possible.
Dr. Patterson, a California native, graduated from UC Davis School of Medicine and went on to complete his residency and fellowship at the renowned UCLA Medical Center. There he became assistant professor in the department of pediatrics and started the first pediatric sports medicine clinic. His training and work with many NCAA Division I teams provided him with knowledge in various aspects of internal medicine and pediatrics that could be applied to the broad field of sports medicine.
---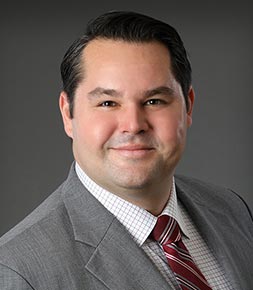 Jonathan Koretoff, M.D.
Physician
Jon is a board certified primary care sports medicine physician that treats all types of active patients. He is a native southern Californian, growing up in Mission Viejo, California. He attended the University of Southern California where he obtained a dual Bachelors degree in Biology and Psychology. Throughout high school, he stayed active in water polo and continued throughout his undergraduate career.
Continuing his education, he graduated from Saba School of Medicine and then completed his Family Medicine residency at Hennepin County Medical Center in Minnesota- a hospital renowned for its emergency management, trauma medicine, and treatment of the underserved. During that time, he provided medical coverage for multiple events, including the Twin Cities Marathon, the USA Soccer Cup, and several state high school sports championships.
After residency he completed a fellowship in Sports Medicine at the University of Minnesota. There, he treated NCAA Division I athletes of all sports at the University. Additionally, he was the team physician for all sports at Bethel University, a NCAA Division III school. He was also a part of the medical staff for the NFL, X Games, and Big 10 championship level events.
Jon is particularly interested in sports-related concussions and is continuing research in the area of concussion and sleep. With both his personal and professional sports background, he offers a unique perspective in treating athletes at all levels.
In his free time Jon enjoys cooking, biking, and activities in and around the water. He hopes to continue to work with the Los Angeles communities and to give back as much as he can.
---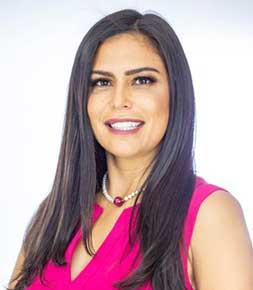 Nina Yaftali, D.O.
Physician
Dr. Nina Yaftali, of Westlake Village, CA had envisioned becoming a physician from a young age. After graduating from Touro University Nevada College of Osteopathic Medicine, Dr. Yaftali did her residency training in Internal Medicine at White Memorial Medical Center in Los Angeles, California. She then completed her fellowship in Primary Care Sports Medicine at Midwest Orthopedics at Rush Medical College in Chicago, ranked number 4 among orthopedic hospitals in the country. During her fellowship, Dr. Yaftali worked for professional teams such as the Chicago Bulls, White Sox, and Chicago Fire. She also has experience at the collegiate level, serving as the fellow physician for DePaul University, where she worked with men's and women's basketball, soccer, tennis, and track. During her year in Chicago, she also covered events such as Joffrey Ballet, the Chicago Marathon, and training camps for the White Sox and Bulls.
Currently, Dr. Yaftali is one of the team physicians for the Los Angeles Dodgers. She uses her experience to cover high school events in the area and to treat athletes across all levels. Dr. Yaftali also has a strong interest in sports medicine nutrition and fitness.
Dr. Yaftali was raised as an avid tennis player and life-long athlete herself. She played tennis at the regional and national level and ranked in the Top Ten in Southern California in each of her age brackets. She played tennis for UCLA from 2002-2004, when UCLA was the NCAA team tournament #1 after a year-end national ranking of #6. She transferred to the University of Michigan from 2004-2006, where she was named Captain of the University of Michigan's Women's Tennis team in 2005. She was ranked as high as #48 in Division 1 singles, and played as high as #1 in the line-up. In her free time, she enjoys travelling, trying new restaurants, and working out.
---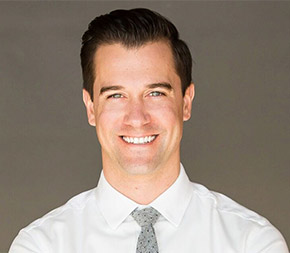 Douglas R. Polster, PhD
Sports Neuropsychologist | Performance Consultant
Doug is originally from New Jersey and earned his undergraduate degree from Johns Hopkins Universityin Baltimore, Maryland, where he played on and captained the men's varsity basketball team. Hecompleted his PhD in clinical psychology, with an emphasis in sports and health psychology, at NovaSoutheastern University (NSU) in Fort Lauderdale, FL. Doug continued to expand his expertise within thehealth psychology world on his clinical internship at the Broward Health Medical Center in FortLauderdale, FL where he focused on successful recovery from illness and injury.
After earning his PhD, Doug completed a two-year post-doctoral fellowship in sports neuropsychology atthe UCLA Steve Tisch BrainSPORT Program where he specialized in concussion diagnosis andmanagement. While on fellowship, he created and implemented a novel treatment program designed atassisting athletes with prolonged post-concussion symptoms with successful return to their sport. Hehas worked with athletes at all levels, including professional, Division 1, and high school.
Doug has been an athlete for his entire life and brings his passion for sports into every clinical visit. Dougremains active within the athletic community, enjoys golfing and surfing, and serves as the director of alocal fitness club whose mission is to inspire health and happiness through collective fitness.
---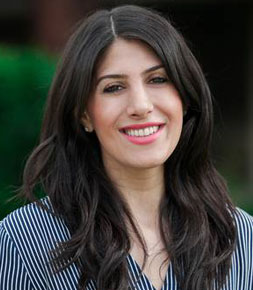 Rebecca Fouladian, PA-C
Certified Physician Assistant
Rebecca was born and raised in Los Angeles, California. She obtained her undergraduate degree from the University of California Los Angeles and pursued a masters degree in Physician Assistant Studies at Western University of Health Sciences. In this specialized medical program, Rebecca obtained extensive academic and clinical training. It was in her orthopedics rotation where she was especially intrigued and fascinated by the human body and it's anatomy.
Since graduating, Rebecca has worked both in both primary care and urgent care settings. Her background in primary care paired with additional clinical training in the field of sports medicine has provided a well-rounded and versatile understanding of medicine. Rebecca has been highly trained by Dr. Patterson to deliver exceptional medical care and has the abilities to order and interpret diagnostic tests, perform procedures, diagnose, treat, and prescribe medication.
Additionally, Rebecca assists in precepting and guiding students through their clinical training here at Primary Care Sports Medicine.
In her spare time, Rebecca enjoys spending quality time with her family and friends.
---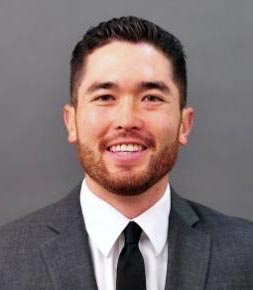 Ryan Kennedy, PA-C
Certified Physician Assistant
Ryan was born and raised in Oxnard, California. He obtained his undergraduate education from the California State University, Long Beach with a Bachelor of Science in Kinesiology and minor in Psychology. Ryan then pursued a master's degree in Physician Assistant Practice from the Primary Care Physician Assistant Program at the Keck School of Medicine of USC. As part of this specialized medical program, Ryan received training in a range of medical, social and behavioral sciences as well as different clinical disciplines. It was during his core Orthopedic rotation and senior clerkship in Sports Medicine that his passion and fascination with the human body was cemented.
As a recent graduate, Ryan has received extensive training from Dr. Patterson and Rebecca to provide the highest quality care.
In his free time, Ryan enjoys staying active partaking in different training disciplines, both playing and watching sports, and spending time with family and friends.
---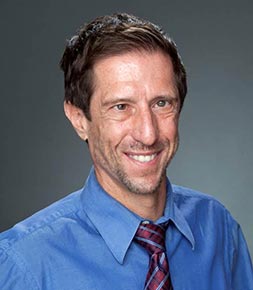 Scott Freedman, PT, Phd, SCS
Physical Therapist
Scott was born and raised in Miami, FL. He attended the University of Florida on athletic scholarship, receiving a degree in Nutritional Science. While at the University of Florida he competed in cross country and track with All-American honors. Following graduation he went on to receive his Masters in Physical Therapy at Nova Southern University and board certification as a Sports Clinical Specialist by the American Physical Therapy Association. Most recently he completed an advanced PhD in Orthopedic and Sports Science.
In his 20 + years of practice Scott has specialized in the treatment and prevention of sports related injuries. He utilizes both a "hands-on" approach and detailed exercise prescription to help patients achieve their goals. He has rehabilitated numerous Olympic and professional athletes and served as physical therapist for Georgia All-Stars Gymnastics, US Ski/ Snowboard athletes and numerous tennis professionals. Furthermore, he has developed and implemented injury reduction programs specific to athletes participating in endurance running, overhead throwing and winter sports; in addition to ACL injury reduction for high-risk sports
---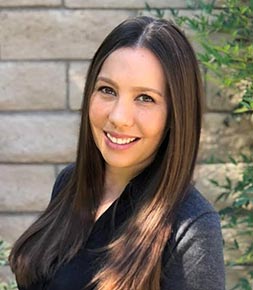 Taryn Moshiri, PT, MS, DPT
Physical Therapist
Taryn was born and raised on the Big Island of Hawaii. Growing up, she was a competitive swimmer and water polo player. In addition to being a water lover, she loved watching her friends play sports, but hated seeing the injuries related to participating in sports. Her love for sports and her innate desire to help others led her in the path of physical therapy. She pursued a bachelor's degree in Kinesiology with an emphasis in physical therapy at San Diego State University. Following graduation, she went on to a joint program at the University of California, San Francisco and San Francisco State University and received both a Master's and Doctorate of Physical Therapy.
Having the opportunity to see a high volume of younger patients since the beginning of her PT career, working with children and adolescents has become her passion. When working in Santa Barbara, she collaborated with local high schools and their athletic trainers to treat the local student athletes. She also loves helping children with chronic conditions such as juvenile arthritis who may require long term physical therapy. She not only loves helping kids with their injuries, but strives to also be a great role model and additional support system to them.
In her free time, Taryn enjoys spending time with her husband, their new baby girl and her two French bulldogs. She also enjoys watching sports, trying new restaurants/breweries, hanging with friends and shopping.
---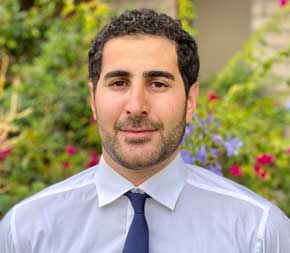 Haig Dadaian PT, DPT
Physical Therapist
Haig is a Los Angeles native who graduated from California State University of Northridge with a Bachelor's degree in Exercise Science in and continued post-graduate studies in Adapted Physical Activity and Biomechanics. He then earned his Doctorate of Physical Therapy from West Coast University.
He enjoys treating both surgical and non-surgical patients with orthopedic conditions, athletes of all ages and discipline, and patients who live with persistent pain. Haig is passionate about educating patients about their condition, the process of recovery, and the importance of movement optimization.
Haig's treatment philosophy includes a holistic approach to treating both acute and persistent conditions that afflict the athletic population and anyone willing to work on returning to a pain free life. His treatment sessions include techniques such as spinal manipulation and mobilization, soft tissue massages, as well as detailed movement analysis to train individuals to move in pain free patterns.
In his spare time, he enjoys outdoor adventures including backpacking, camping, mountain biking, skiing, and exploring any and all national parks.
---
Our Staff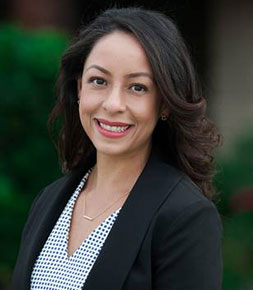 Sonia Delacruz
Practice Administrator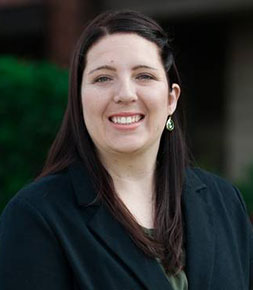 Jen Granger
Assistant Manager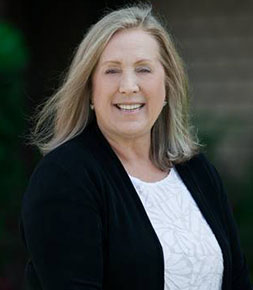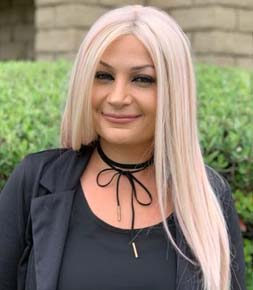 Paula Kemanian
Billing Manager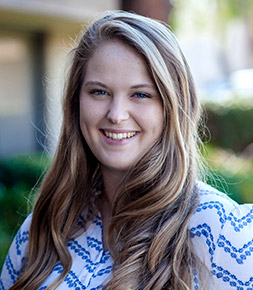 Hannah Brown
Certified Athletic Trainer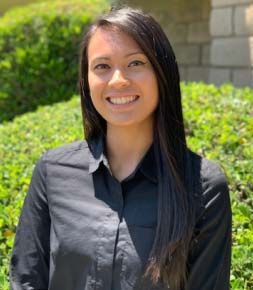 Michelle Eclar
Physical Therapy Aide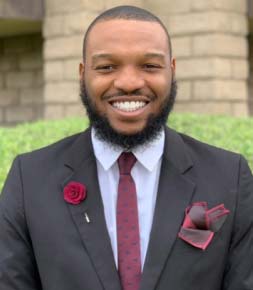 Darin Daffin
Medical Scribe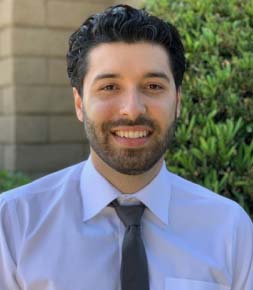 Micheal Alfe
Medical Scribe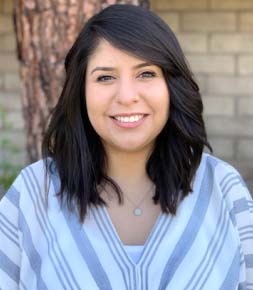 Sally Perez
Customer Care Specialist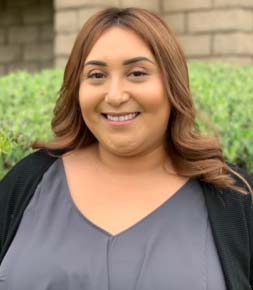 Miriam Gomez
Customer Care Specialist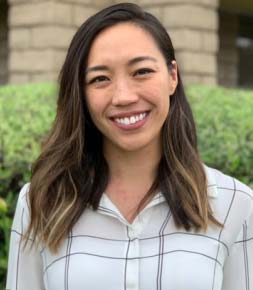 Dominique Gopez
Customer Care Specialist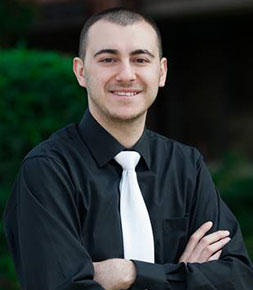 Anthony Grishikian
X-ray Technician / Medical Assistant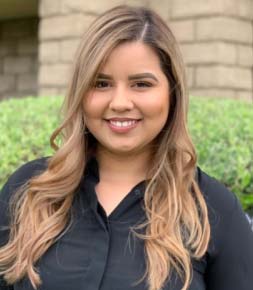 Cristina Flores
X-Ray Technician / Medical Assistant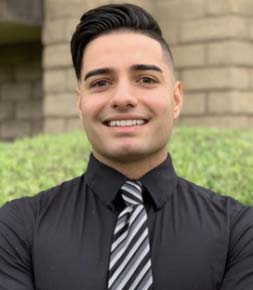 M. Reza Amjadi
Medical Assistant