Physical Therapy
Proudly serving Tarzana, Agoura Hills and Los Angeles County
Primary Care Sports Medicine now provides an on-site Physical Therapy (PT) facility under direct supervision of our providers. The goal of physical therapy here at PCSM, is to help our patients and athletes of all ages and skill levels to get back to a healthy and active lifestyle. Our goal is for you to get back to doing what you love to do most, pain free and with no risk of re-injury.
Our physical therapy approach involves a dynamic exercise program combined with manual therapy and other modalities such as electric stimulation (E-stim) and ultrasound. We pride ourselves on giving each patient the time and attention he/she deserves and tailoring a program to the specific needs of the athlete.
Sports Motion Analysis Testing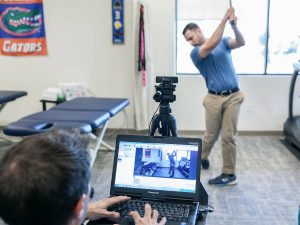 We also offer high-speed video analysis of sports specific movements using DartfishTM computer based software. Use of this video software allows for precise biomechanical analysis and identification of faulty movement patterns placing the athlete at risk for injury.
Some beneficial uses include:
Squatting and running flaws contributing to anterior knee pain (patellofemoral pain).
Improper jumping and cutting mechanics placing the athlete at risk for ACL injury.
Improper technique & mechanics for throwing/ pitching, tennis and golf.
Furthermore, detailed analysis provides visual feedback for re-educating the athlete on correct mechanics and form; which is beneficial for both performance improvement and injury prevention.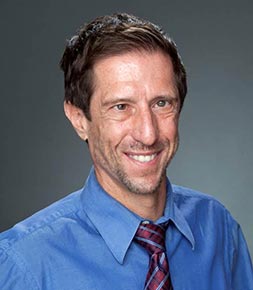 Scott Freedman, PT, Phd, SCS
Physical Therapist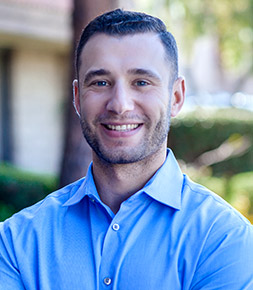 Max Sterenson, PT, DPT, ATC
Physical Therapist
Dr. Scott Freedman with Dr. Max Sterenson and our group of highly qualified athletic trainers help individuals achieve optimal health and performance goals. Our on-site, state-of-the-art, physical therapy center is exclusive to PCSM patients to ensure patients receive personalized therapeutic intervention and injury rehabilitation.
Blood Flow Restriction (BFR) Training
Blood Flow Restriction (BFR) training is a rehabilitation tool which uses individualized, pressured cuffs around the upper or lower extremity during therapeutic exercise. This limits blood flow to the muscle which helps create a safe environment for muscle growth under low load or stress on the joints, making this an ideal tool for a rehabilitation setting.
Advantages:
Increases muscle size
Increases strength
Minimizes atrophy immediately after surgery
Decreased joint or tissue stress
Low intensity exercises
Who can benefit from BFR training?
Athletic populations
Post surgical patients
Active older adults
Please contact our Physical Therapy office for more information on Blood Flow Restriction.
Photos of woman doing physical therapy

Step Down Program
Upon discharge from physical therapy, patients have the option to enter a custom designed Step Down Program for continued guidance with therapeutic exercises. In this program, patients work with our certified athletic trainers to ensure proper form and mechanics to further achieve health and fitness goals. It is offered at a discounted rate as it is not covered by insurance.
Photos of our physical therapy facility

Physical Therapy Hours
(last appointment scheduled 1 hour before close)
Monday: 8:30am – 7:00pm
Tuesday: 8:30am – 7:00pm
Wednesday: 8:00am – 7:00pm
Thursday: 8:30am – 7:00pm
Friday: 8:30am – 7:00pm
For more information on PCSM's physical therapy facility or to make an appointment, please call (818) 921-7702.
For the ease and convenience of all patients, we offer a comprehensive list of recommended physical therapists across the greater Los Angeles County. These physical therapists have worked with our patients for many years and have demonstrated excellent patient outcomes in the prevention, treatment, and rehabilitation of sports injuries.