Fractures/Dislocations
Proudly serving Tarzana, Agoura Hills and Los Angeles County
What is a fracture?
A fracture is when a bone is broken, either partially or completely, as a result of excessive force. Fractures can occur from a fall or other direct trauma. Types of fractures range from incomplete, or greenstick, to transverse fractures with angulation and/or displacement. Common fractures include the scaphoid, forearm, ankle, elbow, as well as hand and foot fractures. In kids, fractures can occur near or through the growth plate and these may require closer management. The Salter-Harris Classification is the most commonly used system to classify growth plate fractures. Dislocations are also common sports-related injuries and are managed in a similar fashion.
For more information on pediatric growth plate fractures, click here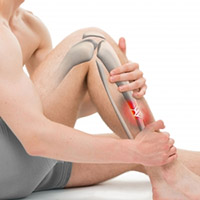 Management
Most adult and pediatric injuries are uncomplicated and can be managed effectively in clinic. With our state-of-the-art, in house, x-ray facility, our medical providers are able to detect and appropriately manage a variety of injuries.
The treatment of fractures varies depending on the type and severity of the fracture. Uncomplicated fractures are typically managed with a short period of immobilization. This can be achieved with a sling, fiberglass cast, brace, or walking boot. A water-resistant cast is also available and may be considered based on fracture severity.
The majority of complicated injuries can also be managed effectively in clinic. This includes joint dislocations and displaced or angulated fractures. These injuries typically require a reduction, which means to put the fracture back into anatomic alignment. For this procedure, a hematoma block (numbing the fracture site) is performed under ultrasound guidance. Once an adequate block has been achieved, the doctor will reduce, or manipulate the fracture, to ensure proper alignment. This is followed by a short period of immobilization to ensure the fracture remains stable and in place.
For more complicated fractures, our doctors may recommend performing the reduction at Providence Tarzana Medical Center, under conscious sedation, for patient comfort. Patients will be followed up in clinic with repeat radiographs until full healing has been achieved.
In severe or recalcitrant cases, surgical correction may be recommended. Our colleagues at Children's Hospital of Los Angeles (CHLA) are available for surgical consults directly through our clinic. We also offer patients a database of surgical referrals and specialists who have demonstrated excellent care with positive patient outcomes.