Pilates
Proudly serving Tarzana, Agoura Hills and Los Angeles County
What is Pilates?
Pilates, named after the German physical trainer Joseph Pilates who developed it, is a type of low impact mind – body exercise that helps with your balance, posture, movement, flexibility & core strength. Joseph Pilates called his system of integrated, comprehensive system of physical exercise "Contrology." Contrology relates to encouraging the use of the mind to control muscles, and focus attention on core postural muscles. Postural muscles help keep the body balanced and provides support for the spine.
Pilates exercises teach awareness of breath and of alignment of the spine, and strengthen the deep torso and abdominal muscles. Early use of Pilates's exercise methods was for rehabilitation of seriously injured veterans. It has been shown to improve the quality of life, including exerting positive effects on depression and anxiety.
Emma Collins
Pilates Instructor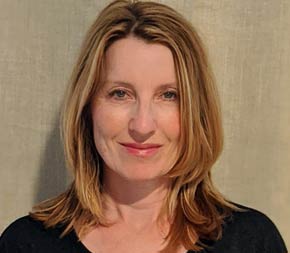 Emma Collins has been comprehensively certified in Pilates since 2005. She has many years of extensive experience working in the rehabilitative and sports injury environment. Her other certifications are in Redcord Active, Redcord Corrective, Core Align, TRX, Trigger Point Foam Rolling and Pre and Post Natal Pilates. In addition, she is a Master Trainer (leading Pilates Teacher Trainings) and is certified by the National Pilates Certification Program.
Emma first tried Pilates after experiencing severe back pain from a sports training injury. The results were so successful, that she wanted to pass it along to others. She enjoys an active life bicycling, swimming and horse riding. Pilates plays a significant role in maintaining this lifestyle. She is passionate about helping people to achieve a healthier, fitter and stronger state.