Dr. Byron Patterson
Proudly serving Tarzana, Agoura Hills and Los Angeles County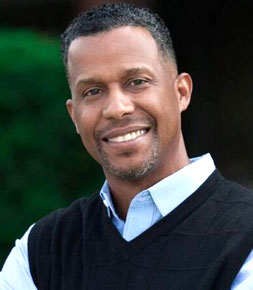 Byron Patterson, M.D.
Physician | CEO of Primary Care Sports Medicine
Byron was born in Oakland and raised in Berkeley, California. He obtained his undergraduate degree from the University of California Davis with a B.S. in Biological Sciences and was also named All-American in track and field. He then graduated from the UC Davis School of Medicine and went on to complete his residency at the renowned UCLA Medical Center. This training provided him with knowledge in various aspects of internal medicine and pediatrics that could be applied to the broad field of sports medicine.
Following his residency, he became assistant professor in the department of pediatrics and started the pediatric sports medicine clinic. During this time, he became the team physician for Pacific Palisades High School. He completed his fellowship at UCLA's David Geffen School of Medicine in the Department of Medicine, Division of Sports Medicine under mentor, Jim Puffer, M.D., who is now President of the Academy of Family Medicine. During his fellowship, he worked with UCLA athletes, many of whom went on to become professional athletes.
Dr. Patterson's talents have been quickly noted in the professional sports community as well, as he has treated NFL athletes, provided on-site medical coverage for Olympic events and is now the Chief Medical Officer for the Los Angeles Football Club (LAFC).
Byron also offers his time and expertise to our community by providing team coverage and care for LAUSD athletes in over 40 schools. In his leisure time, Dr. Patterson enjoys golf, tennis, running, and playing basketball.