Dr. Byron Patterson
Proudly serving Tarzana, Agoura Hills and Los Angeles County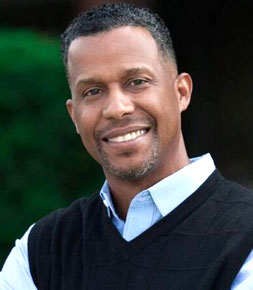 Byron Patterson, M.D.
Physician | CEO of Primary Care Sports Medicine
Dr. Byron Patterson is a primary care sports medicine physician who specializes in non-surgical intervention of patients dealing with injuries ranging from acute such as concussion and fracture care-to chronic conditions such as OA and tendinopathies. His goal is to get patients and athletes back to their active lifestyles quickly and as safely as possible.
Dr. Patterson, a California native, graduated from UC Davis School of Medicine and went on to complete his residency and fellowship at the renowned UCLA Medical Center. There he became assistant professor in the department of pediatrics and started the first pediatric sports medicine clinic. His training and work with many NCAA Division I teams provided him with knowledge in various aspects of internal medicine and pediatrics that could be applied to the broad field of sports medicine.
In 2003 Dr. Patterson founded Primary Care Sports Medicine, AMC where he currently practices in Tarzana and Agoura Hills, CA. He was a team physician for the MLS, LA Galaxy for 10 years prior to becoming the Chief Medical Officer for the Los Angeles Football Club for the 2018 and 2019 seasons. He is currently the team physician coordinator for the US Men's National Soccer team and offers medical coverage for many other Olympic events. Additionally, he serves as the Sports Medicine Director of Providence-Cedars Sinai Medical Center of Tarzana and currently serves as the team physician for many local high schools.