Meet Our Providers & Team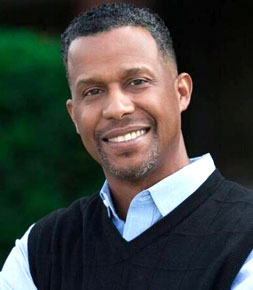 Byron Patterson, M.D.
Physician
Byron was born in Oakland and raised in Berkeley, California. He obtained his undergraduate degree from the University of California Davis with a B.S. in Biological Sciences and was also named All-American in track and field. He then graduated from the UC Davis School of Medicine and went on to complete his residency at the renowned UCLA Medical Center. This training provided him with knowledge in various aspects of internal medicine and pediatrics that could be applied to the broad field of sports medicine.
Following his residency, he became assistant professor in the department of pediatrics and started the pediatric sports medicine clinic. During this time, he became the team physician for Pacific Palisades High School. He completed his fellowship at UCLA's David Geffen School of Medicine in the Department of Medicine, Division of Sports Medicine under mentor, Jim Puffer, M.D., who is now President of the Academy of Family Medicine. During his fellowship, he worked with UCLA athletes, many of whom went on to become professional athletes.
Dr. Patterson's talents have been quickly noted in the professional sports community as well, as he has treated NFL athletes, provided on-site medical coverage for Olympic events and is now one of the team physicians for the Los Angeles Galaxy.
Byron also offers his time and expertise to our community by providing team coverage and care for LAUSD athletes in over 40 schools. In his leisure time, Dr. Patterson enjoys golf, tennis, running, and playing basketball.
---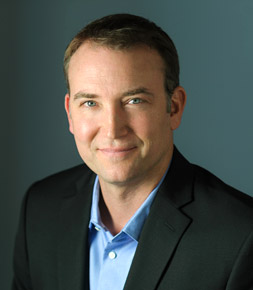 Joshua Scott, M.D.
Physician
Dr. Joshua Scott is board certified in pediatrics with a CAQ in primary care sports medicine who specializes in the treatment of non-operative orthopedic injuries in both adults and children. His interests include fracture care, concussion management and ultrasound guided injections.He was born in New Orleans and grew up in Charleston, South Carolina. He attended Clemson University on scholarship for track and field where he majored in biology and health sciences. He was team captain and Atlantic Coast Conference champion in the decathlon while attending Clemson. After completing a residency in general pediatrics at the Medical University of South Carolina, he went on to the University of South Carolina to do a fellowship in primary care sports medicine. There he worked closely with the football, men's basketball, soccer, softball and track teams.He has published a book chapter dealing with the psychosocial aspects of sports medicine in children and a journal article on erythopoetin abuse in sports. He has done numerous lectures and educational presentations while as a volunteer faculty of the University of Southern California.
Dr. Scott works closely with professional athletes and Olympians in the community and serves as a doctor for the Los Angeles Galaxy. He has worked as a physician for the U.S. Track and Field Olympic Trials and provides event coverage for high school and professional athletes alike. Dr Scott's background in sports and his personal experiences afford him insight in his unique approach to treating competitive and non-competitive athletes of all ages.
Dr. Scott volunteers as a coach for the youth basketball program at the Hollywood YMCA, and in his spare time enjoys playing golf, basketball and beach volleyball. His wife, Lyne, is on faculty as a pediatric allergist/immunologist at USC. They have 3 children: Landon, Olivia and Liam who all love to play sports.
---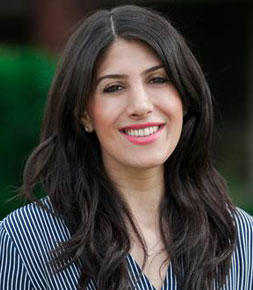 Rebecca Fouladian, PA-C
Certified Physician Assistant
Rebecca was born and raised in Los Angeles, California. She obtained her undergraduate degree from the University of California Los Angeles and pursued a masters degree in Physician Assistant Studies at Western University of Health Sciences. In this specialized medical program, Rebecca obtained extensive academic and clinical training. It was in her orthopedics rotation where she was especially intrigued and fascinated by the human body and it's anatomy.
Since graduating, Rebecca has worked both in both primary care and urgent care settings. Her background in primary care paired with additional clinical training in the field of sports medicine has provided a well-rounded and versatile understanding of medicine. Rebecca has been highly trained by Dr. Patterson to deliver exceptional medical care and has the abilities to order and interpret diagnostic tests, perform procedures, diagnose, treat, and prescribe medication.
Additionally, Rebecca assists in precepting and guiding students through their clinical training here at Primary Care Sports Medicine.
In her spare time, Rebecca enjoys wining and dining with her husband, teaching her puppy Shiba Inu new tricks, and watching Netflix.
---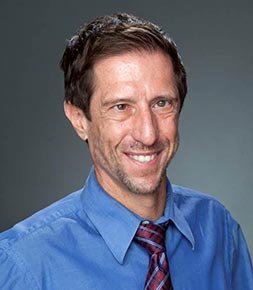 Scott Freedman, PT, Phd, SCS
Physical Therapist
Scott was born and raised in Miami, FL. He attended the University of Florida on athletic scholarship, receiving a degree in Nutritional Science. While at the University of Florida he competed in cross country and track with All-American honors. Following graduation he went on to receive his Masters in Physical Therapy at Nova Southern University and board certification as a Sports Clinical Specialist by the American Physical Therapy Association. Most recently he complete an advanced PhD in Orthopedic and Sports Science.
In his 20 + years of practice Scott has specialized in the treatment and prevention of sports related injuries. He utilizes both a "hands-on" approach and detailed exercise prescription to help patients achieve their goals. He has rehabilitated numerous Olympic and professional athletes and served as physical therapist for Georgia All-Stars Gymnastics, US Ski/ Snowboard athletes and numerous tennis professionals. Furthermore, he has developed and implemented injury reduction programs specific to athletes participating in endurance running, overhead throwing and winter sports; in addition to ACL injury reduction for high-risk sports
---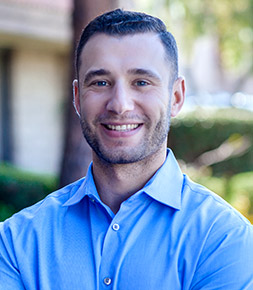 Max Sterenson, PT, DPT, ATC
Physical Therapist
Max was born and raised in Saint Paul, MN. He attended Northeastern University in Boston, MA, where he received a Bachelor's degree in Athletic Training. While at Northeastern University, he played club baseball and won a national championship. Following graduation he went on to receive his Doctorate of Physical Therapy at the University of Southern California in 2016.
Max's background as a Certified Athletic Trainer includes working with high school and college athletes. He was on the medical staff for Team USA which competed in the Maccabiah Games in Israel in 2013 and in the Pan American Maccabiah Games in Santiago, Chile in 2015-16.
During his pursuit of his Doctorate of Physical Therapy degree, Max had the opportunity to work in various settings including Neurological rehabilitation, working with patients who had a traumatic brain injury or stroke, outpatient orthopedics and sports medicine. It was his last clinical internship that really sparked a passion to pursue orthopedics and sports medicine physical therapy, when he worked with the Cleveland Indians Major League Baseball team on their rehabilitation staff during spring training of the 2016 season. It was there he developed a passion for treating athletes, an evidence based approach to treatment and the understanding of what it takes to be great at the highest level of sport.
In his spare time, Max enjoys spending time with family and friends, playing and watching sports, traveling and enjoying all that LA has to offer.
---
Our Staff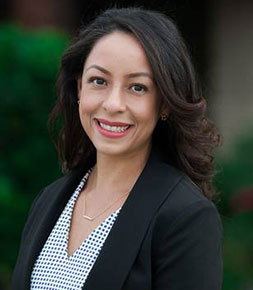 Sonia Delacruz
Practice Administrator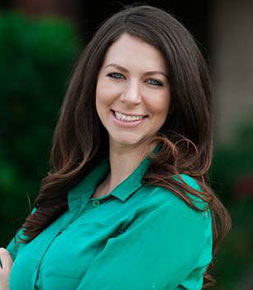 Michelle Ghodsizadeh
Business Manager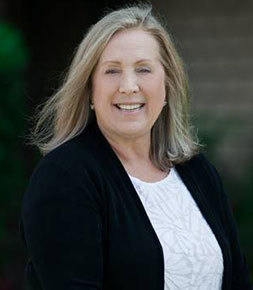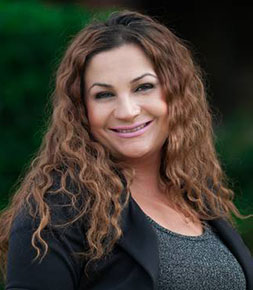 Paula Kemanian
Billing Manager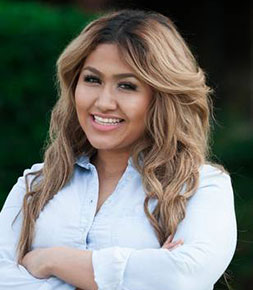 Yesenia Flores
Customer Care Lead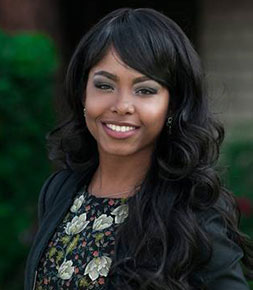 Kymil Polk
Customer Care Specialist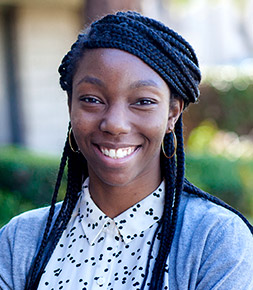 Chelsie Carlton
Customer Care Specialist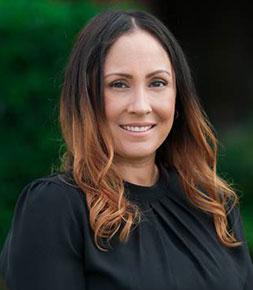 Elena Cortez
Nurse / Clinic Lead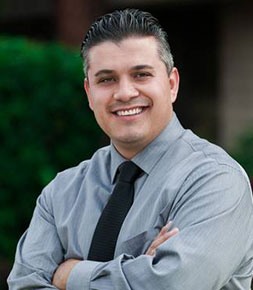 Enrique Jacobo
X-ray Technician / Medical Assistant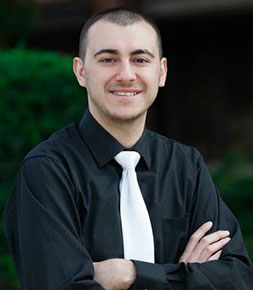 Anthony Grishikian
X-ray Technician / Medical Assistant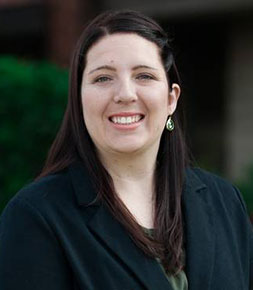 Jen GrangerMedical Scribe Lead / Assistant to Dr. Patterson
Education Coordinator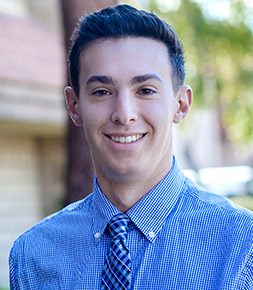 Andrew Stone
Medical Scribe / Assistant to Rebecca Fouladian
Eric Martinez
Certified Athletic Trainer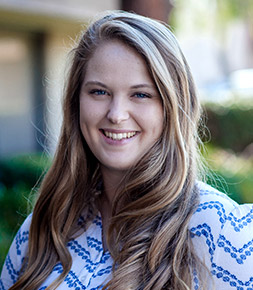 Hannah Brown
Certified Athletic Trainer